The shop owner, Kelsey, is a local artist.
Here are a few of the unique and very cool things I found in her shop.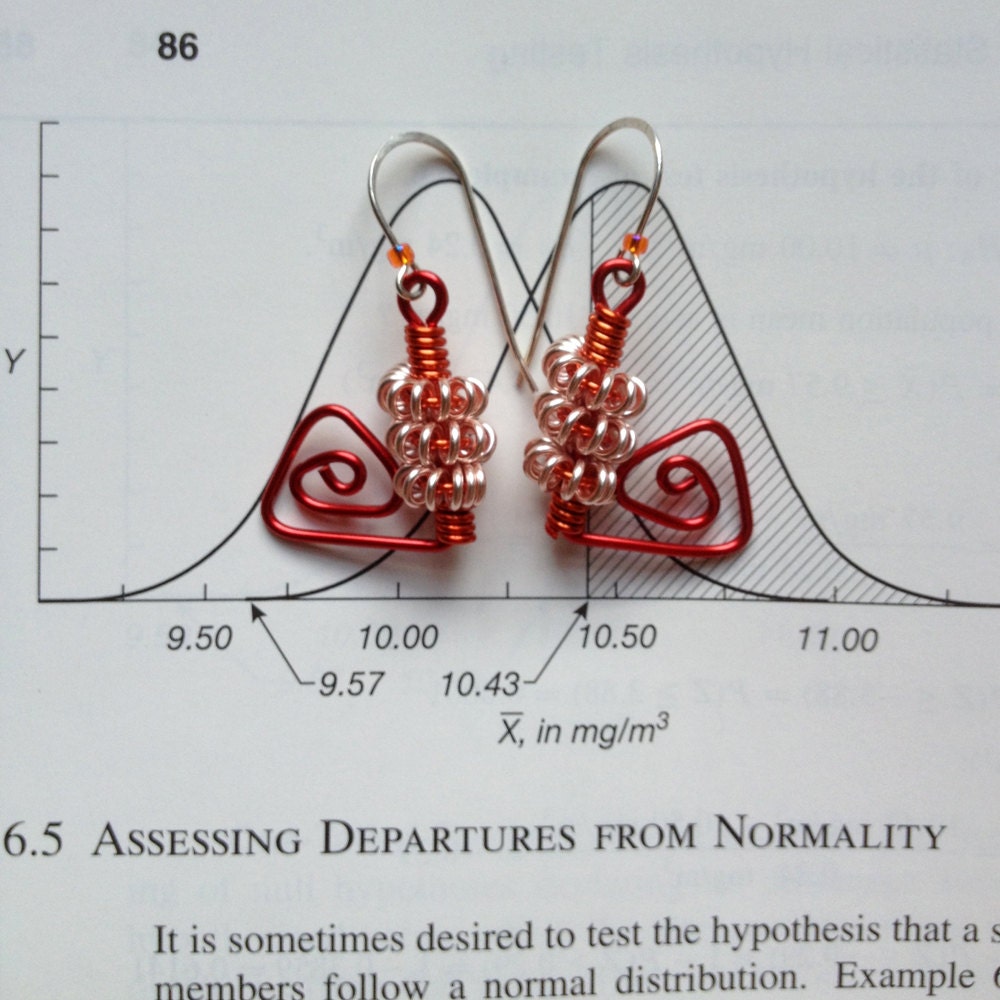 This first one made me laugh out loud and
it's reassuring to know that there are earrings
in the world that describe me. :)
This necklace caught my eye because I'm a tea lover. I love the way this
seller presents her product. Always in search of unique gifts for
friends and family, I can see quite a few here that would fit the bill.
Also, for me the package is almost as important as
what's inside and this one is ready to go as a gift or
as a special something for yourself.
***********************************************************
Here is what Kelsey says about this necklace -
Peace Tea cans are easily one of my favorite brands to work with...
so many different color options and striking patterns.
This little flower makes abundant use of another feature common on Peace Tea cans--faces! How many can you find?
Each Soda Poppy is a truly unique flower, hand-cut from a used beverage can and formed and assembled in my home studio. Petals are hand-sanded to remove sharp edges; the flower is firmly affixed to a chrome-plated pendant component, and comes strung on 16" steel ball chain.
As with every item in my shop, this little beauty ships wrapped
in tissue paper and an organza bag, ready to be gifted!
***********************************************************
Check out her
About Page
to find out more about this fascinating artist.